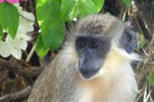 Touch of Barbados Splendor and Wildlife Reserve Tour
$80.99
Enjoy a touch of splendor while visiting Barbados' colorful Orchid World and Wildlife Reserve. This tour allows you to discover the truly breathtaking landscapes and scenic views of the island's east coast. Wake up to the rhythm of the tropics and paradise to explore – the world will never look the same again!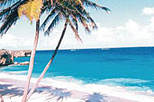 Roundtrip Barbados Airport Transfer
$36.99
Give your Caribbean holiday the best start you can by pre-booking your airport transfers online! Head straight for your hotel in a comfortable, safe and reliable vehicle to let the fun begin as quickly as possible!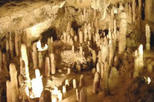 Natural Wonders of Barbados Tour including Harissons Cave
$114.99
Come and experience the natural wonders of Barbados! Discover breathtaking landscapes and scenic views and see the natural flora and fauna of the island. Imagine, an island of unspoiled charm and sophistication. Alive with possibilities, as boundless as the turquoise sea and as endless as the sandy shore!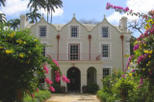 Just BIM Barbados Tour including St. Nicholas Abbey
$129.99
Just BIM is a tour dedicated to showing you the 'must-see' attractions of Barbados! With over seven stops, such as Bathsheba and Andromeda Gardens, you are sure to get a taste of the real Barbados on this tour!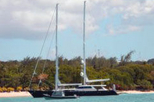 Explore and Discover Barbados Tour with Glass Bottom Boat Cruise
$97.49
For a more in depth exploration of Barbados, whether it's your first time on the island or not, book the Explore and Discover Barbados Tour! This extensive tour will take you around the island's coast and includes a glass bottom boat cruise and the opportunity to swim and snorkel with sea turtles – what more could you want?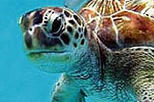 $137.49
On this tour, you'll experience the very best Barbados has to offer including the spectacular east coast. Visit the Wildlife Reserve for a glimpse of the mischievous Barbados green tail monkeys. Then it's off to the western coast, which with its white-sand beaches and calm turquoise water, has spectacular colorful reefs and perfect snorkel locations!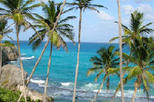 Beautiful Barbados Coastal Sightseeing Tour
$65.99
It would take years of exploration to see all the beautiful things in Barbados. That is why this tour has been designed to give you an extensive insight on the beautiful coastlines and beaches of Barbados. You'll see it all and get plenty of opportunities to take some amazing photos!
AAA Essential Barbados, 3rd Edition
$7.43
Take in the quaint Englishness that still pervades on the island or lie back and relax on the nearest beach with AAA Essential Barbados. Explore must-see sights like the 340-year old Sunbury Plantation house, take an electric tram ride through the subterranean stream passages of Harrison"s Cave, or start a walking tour of Bridgetown from National Heroes Square.
$12.32
Adventure Guide Barbados
$17.99
This 11-volume series explores every dimension of this beautiful and historic region. Five volumes of this series treat the four largest islands and their nations: The Dominican Republic and Haiti (both of which share the island of Hispaniola); Cuba, the largest of the four islands known as the Greater Antilles; Jamaica; and Puerto Rico. Three other volumes take up Trinidad and Tobago, Barbados, and the Bahamas. The Caribbean's smallest islands are treated in two volumes, the first devoted to the Windward Islands (St. Lucia, St. Vincent and the Grenadines, Grenada, Martinique, and Dominica) and the second to the Leeward Islands (Anguilla, St. Martin, St. Barts, St. Eustatius, St. Kitts, Nevis, Antigua, Barbuda, and Montserrat). The series is completed by a statistical volume. These lavishly illustrated books survey the human and physical geography of the Caribbean, along with its economic and historical development. Geared to the needs of students and teachers, each volume contains a glossary of terms, a chronology, and ideas for class reports. And each volume contains a recipe section featuring tasty, easy-to-prepare dishes popular in the countries dealt with. Each volume is indexed, and contains a bibliography featuring books and Web sources for further information.
Barbados and Its People: Clinging to the Rock
$27.11
The work of Barbados's leading photographer collected for the first time, providing a fascinating visual portrait of the island and its people.
Barbados Economic Development Handbook
$99.95
Ultimate information on Barbados Economic and Business Development
$9.66
The highly successful Globetrotter Travel series, which includes guides, maps and atlases, presently covers more than 80 destinations worldwide. The packs are excellent value, including both a guidebook and a softcover of the fold-out Globetrotter map of the region, in a printed plastic wallet.